| Size | Unit Details | Price | |
| --- | --- | --- | --- |
| | | | |
| | Self Storage, Climate, Inside | | |
| | Self Storage, Climate, Inside | | |
| | Self Storage, Climate, Inside | | |
| | | | |
| | Self Storage, Climate, Inside | | |
| | Self Storage, Climate, Inside | | |
| | Self Storage, Climate, Inside | | |
| | | | |
| | Self Storage, Climate, Inside | | |
| | Self Storage, Climate, Inside | | |
| | | | |
| | Self Storage, Climate, Inside | | |
| | | | |
| | | | |
| | Self Storage, Climate, Inside | | |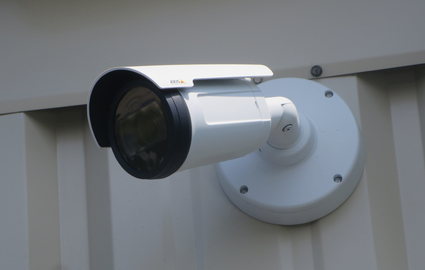 Self Storage in Madison, WI
Our office is open Monday through Saturday for your convenience. Take a peek at our features online and then reach out to our team today! Head over to our contact page for our address, phone number, and online reservations.
Our proximity to Mineral Point Road and the Beltline Highway makes us an obvious choice for residents of Madison, Middleton, Verona, Spring Green, Cross Plains, Fitchburg, and Waunakee. Are you a student at University of Wisconsin – Madison? We're only 15 minutes away! Look for our property across from Menards. We're proud to provide drive-up access at our storage facility, meaning you'll never have to walk from your car when making a simple visit to your storage unit. Additionally, our new climate controlled units further simplify self storage in that you won't have to worry about your belongings being damaged by extreme temperatures while they're being stored. 
Convenient Self Storage: 24 Hour Access
All of our storage units are located on the ground floor and all of our tenants receive 24-hour access to their belongings. We house more than 47,000 square feet of rentable space on our property, ensuring that there's a unit perfect for your specific needs. Our friendly manager is always willing to talk you through the self storage process. Contact our team now!
Our address is 3690 Commerce Drive, Madison, WI 53719. We provide convenient access to the Beltline Highway since we're across the street from Menards and down the road from West Towne Mall. This feature, combined with drive-up access to our storage units, means you can get on and off the property as quickly as you'd like.
Help with Your Move: Rental Trucks
Because we're an authorized Penske truck rental agency, we can provide the truck you need to make your move-in day as efficient as possible. We don't stop there! Once you secure your truck rental, pop into our office to stock up on any of the packing supplies you may need to keep your belongings protected. We also offer appliance dolly rentals.
Rather than calling up all the local companies, you can simply rent a truck at our facility! We're an authorized Penske truck rental agency and we're more than happy to get you set up for move-in day. We'll serve anyone and everyone in need of storage, whether it's a college student at University of Wisconsin – Madison or a resident from a nearby community like Waunakee, Spring Green, Middleton, Cross Plains, Verona, or Fitchburg.
Check Out What Our Customers Are Saying
"
"
EILENE IS THE BEST EMPLOYEE EVER. ALWAYS,ALWAYS,ALWAYS TREAT CUSTOMERS WITH LOVE,KINDNESS & CONSTANT CONCERN! SHE ALWAYS PUT THE CUSTOMER FIRST!!! BECAUSE OF HER I AM STILL WITH THIS COMPANY 17 YEARS! EXCELLENT PERSON SHE IS! I LOVE HER SOOOO MUCH! THANK YOU MS. EILENE!!!!!💜💜💜 SHE GIVES A-ONE SERVICE💜💜⚘
"
"
Adam Brace
on Invalid Date
Excellent customer service, storage unit and facility was clean, easy access, highly recommended.
"
"
Christopher Anspach
on Invalid Date
I cannot recommend Point Storage enough. I was desperate for a drive-up unit and they called me back to let me know when one was available right away. The unit was very clean and in good shape. I have used them previously for rental trucks and the truck was very clean and operated very well.